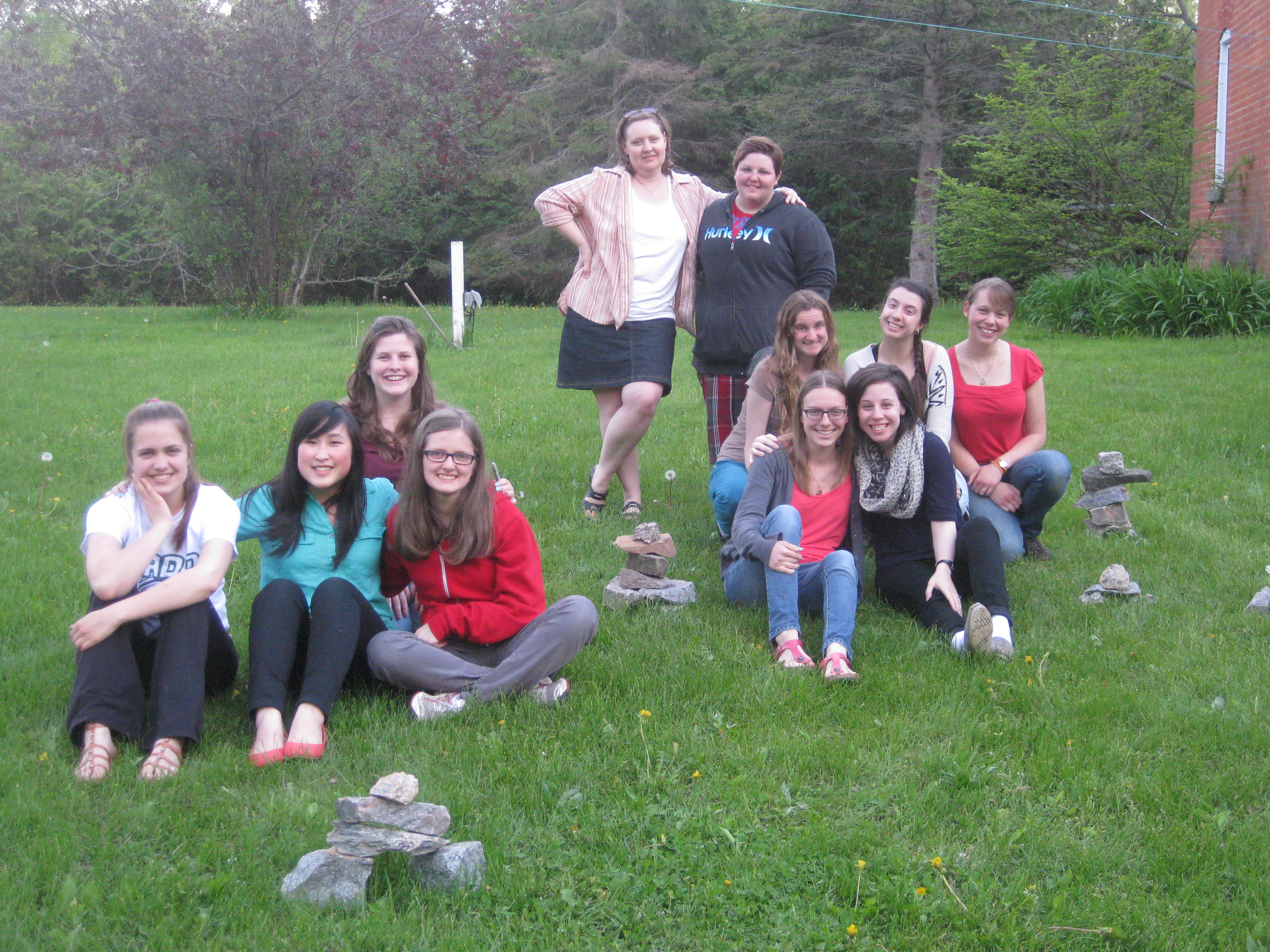 Over the Weekend (May 23-24) a group of twelve Challenge women retreated together at Bethesda Renewal Center, a beautiful Christian retreat center near Almonte, in order to grow in faith, receive healing and engage in fellowship. Although our Friday night was rather rainy, we realized by Saturday that the rain we had seen was just a foreshadowing of the blessings and healing the Lord was about graciously rain down on us through out the weekend.
Over the weekend we heard three talks that spoke truth about the way in which we view ourselves. Our Challenge Mom Judy gave a wonderful talk about healing ourselves through acknowledging our ungodly beliefs and then choosing to reject those lies through forgiveness of others as well as our self. In another talk we learned about how in order to believe that we, as women, are worthy of love, we must acknowledge ourselves as complex human beings made in the image and likeness of God, instead of viewing ourselves as a collection of compartmentalized traits, which on their own are not worthy of love.
A great part of the women's weekend was our Inuksuk building activity, which we did in our small sharing groups! The premise was that through building an Inuksuk, we can learn about building our faith life. We learned that in order to be a Woman of God who is living in the fullness of Christ our lives require a balance of many things. We wrote onto the rocks what qualities we felt built up a woman of God.
Mostly though, we just spent time in fellowship; talking, playing, singing and praying together. We enjoyed affirming each other (YES LADIES! YES!) and just delighting in each other's presence. We were blessed with much rest and healing and the escape from our busy lives was just what God wanted for us that weekend. We praise him for the work that he did in our hearts, we are thankful for what was left behind and we look forward to growing the seeds that the Lord planted in our hearts as we go back out into the world.